"GULFSTREAMING EDITORIALS" ä
THE FIRST OFFICIAL NEWS OF KEY WEST/FLORIDA KEYS/CARIBBEAN & THE GULF STREAMä

AGAIN, LEADERSHIP HAS TO TAKE A LOOK AT THE WISDOM OF SUBSIDIZING HOUSING. MARKET FORCES WILL PREVAIL IF LEFT ALONE BY GOVERNMENT. SIMPLE FACTS: AS SERVICE WORKERS BECOME HARD TO FIND...
WAGES WILL RISE TO A LEVEL THAT WILL FILL THE SHORTAGE - POLICE, FIRE PROTECTION PERSONNEL, AND GOVERNMENT STAFFS WILL SEE INCREASED INCOME LEVELS BY "MARKET FORCES"; EMPLOYERS WILL BE FORCED TO PAY MORE TO RETAIN AND ATTRACT PROFESSIONAL CAREER STAFFS. IN ALMOST EVERY CASE OF SUBSIDIZED HOUSING GOVERNMENTS THROUGHOUT THE U.S. HAVE CREATED INEFFICIENT MANAGEMENT NIGHTMARES & IN MOST CASES THE HOUSING UNITS ARE OF A RENTAL NATURE THAT NEVER ALLOWS THE WORKER TO OWN AFTER YEARS OF PAYMENTS.

LEADERSHIP IS THE KEY TO THE FUTURE OF THE FLORIDAKEYS.US - WE HAVE ADDED NEW COMMISSIONERS AND COUNCILPERSONS IN THE PAST WHO HAD TO LEARN MANEUVERING THE TIDES OF SELF INTEREST OF VARIOUS FACTIONS... SOME HAVE NOT LEARNED. IT IS EQUALLY IMPORTANT THAT OFFICE HOLDERS SURROUND THEMSELVES WITH STAFF AND ASSOCIATES THAT HAVE EXCEPTIONAL ABILITIES ON FINANCE, ENVIRONMENT AND MANAGEMENT AS WELL AS THE INTEGRITY TO BRING THE SOLUTIONS TO THE VARIOUS GOVERNMENTS. COUNTY, SCHOOL BOARD, SUPERINTENDENT... CITIES MUST SEARCH FOR PERSONS OF INTEGRITY TO FURTHER THEIR FUTURE STRATEGIC PLANS FOR OUR COUNTY'S FUTURE AND OUR CHILDREN'S FUTURE - INTEGRITY IS WHAT OUR CHILDREN WILL JUDGE US ON!

"Gambling institutions do not bring out the noblest characters in society" - Financier Warren Buffett
Key West Register's Editorial Board offers its election recommendations to provide information that isn't readily
available to many voters. The board does analysis on their character, background & opinions. Board members
review public records and files of news on the candidates' records. The board also talks to people who know the
candidate. Recommendation editorials are intended to give readers the benefit of the editorial board's
research... The Key West Register respects the decisions of 'other media' to accept campaign advertising that
creates revenues in some cases in the thousands of dollars for the those companies... the Key West Register's
Policy is to avoid any possible 'tainting' of our decisions on 'Endorsements' by not accepting advertising from
candidates in any of the FloridaKeys.US Elections... & We urge all to review the candidates qualifications!
'Key West the Dog' : "Creativity is a spark of genius. Over-creativity can cause fire and damage!"

THE RESOURCES THAT WE ALL VALUE HERE IN THE FLORIDA KEYS ARE NOW "SHORED UP" AS WE ARE TAKING GREAT STEPS TO MAINTAIN THE WATER QUALITY THAT IS THE LIFE OF THE CONCH, SAILFISH, SHARK AND THE "GATHERING OF PEOPLE" THAT HAVE DECIDED RESIDE IN THIS MOST UNUSUAL PLACE. CITIZENS OF FLORIDAKEYS.US NEED TO BRING A GLIMMER OF HOPE TO THE BARRACUDA, BONE FISH, MANATEE AND PEOPLE WHO ARE BLESSED TO SPEND TIME IN THE EMERALD WATERS AND CORAL HAVENS. WE AT KEY WEST REGISTER ARE EXCITED ABOUT WATCHING THE GENERATIONS OF BABY PELICANS GROW FOR NEXT FEW DECADES - AND HOPE THAT ALL OUR CITIZENS BEGIN TO SEE OUR REAL WEALTH.
A "WET-FOOT/DRY-FOOT" POLICY: BOAT IMMIGRANTS WHO MAKE IT TO THE SHORE IN THE UNITED STATES ARE GENERALLY ALLOWED TO STAY WHILE THOSE CAUGHT AT SEA ARE SENT BACK. -- "THUNDERSTORMS WITH 20 MILE MPH WIND GUSTS HAMPERED THE SEARCH ONE DAY AND MAJOR LOSS OF LIFE OCCURED IN THE FLORIDA STARIGHTS". CUBA HAS INDICATED THAT THE UNITED STATES HAS NOT DONE ENOUGH TO STOP ILLEGAL-IMMIGRANT SMUGGLING BETWEEN CUBA AND THE UNITED STATES -- THIS SMUGGLING OCCURS FROM ALL AREAS OF THE CARIBBEAN. IT IS TIME THAT THIS POLICY IS REVIEWED IN ORDER TO SAVE THE LIVES OF THE CHILDREN AND ADULTS WHO JOURNEY UNKNOWINGLY INTO THE HAZARDS OF THE GULF STREAM FROM THE ISLAND AREAS OF THE CARIBBEAN. UPDATE TO BE MADE ON THIS MARCH 2023
Hulacaneä Martini: 2oz of Rum, Sugarcane stalk, 2oz Sweet & Sour mix, Secret ingredient, 1oz pineapple juice,
Shake in a circular motion over ice and strain into a chilled martini glass, garnish with wedge of lime.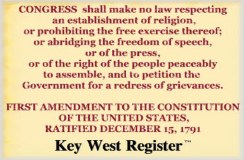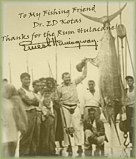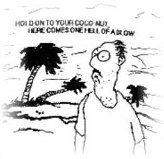 keywestregister.com - Key West Register are Trademarks of Key West Register Corp. © Copyright 2023 & Trademark of Key West Register Corp.